Creoir Attending Leading Vending Industry Event VENDTRA 2023 
The vending industry and self-service are big beneficiaries of Voice Control, with Voice Ordering enabling more accessible and hygienic control methods. Creoir VP Sales Michael Szücs visited the VENDTRA 2023 trade fair held in the Olympic Park in Munich, Germany.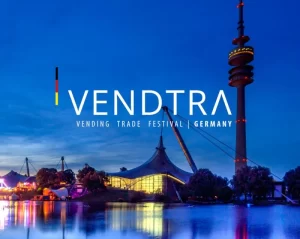 "Good to see that the vending machine industry has an increased focus on implementing smart user experience. Touchless HMIs as well as hands-free Voice UIs like the Creoir Offline Voice Solution are contributing to these trends." Michael summarized his impressions.
Voice User Interfaces provide a hygienic and efficient way to control vending machines, coffee automats, and self-service terminals.